BULLMASTIFF PUPPIES AND DOGS
FAST FACTS
Nickname: Bully, Bullie
Breed Group: Working
Height: 24-27 inches
Weight: 90-130 lbs
Life Span: 8-10 years
BULLMASTIFF INFORMATION
BULLMASTIFF BASICS
WHERE ARE BULLMASTIFFS FROM?
In England's middle of the 18th century, the Old English Mastiff and the Bulldog were crossed to produce the Bullmastiff, the ideal guard dog.
HOW MANY TYPES OF BULLMASTIFFS ARE THERE?
There are many types of Mastiff breeds, but one type of Bullmastiff.
WHICH BREEDS MIX WITH BULLMASTIFFS?
Bullmasador (Bullmastiff + Labrador Retriever)
Bullsky (Bullmastiff + Siberian Husky)
Mastweiler (Bullmastiff + Rottweiler)
Great Bullweiler (Great Dane + Bullmastiff + Rottweiler)
BULLMASTIFF LIFESPAN
The lifespan of a Bullmastiff is around 8-10 years.
BULLMASTIFF SIZE (HEIGHT & WEIGHT)
Most bullmastiffs weigh between 90 and 130 lbs. and measure between 24 and 27 inches tall.
BULLMASTIFF APPEARANCE
WHAT COLORS DO BULLMASTIFFS COME IN?
Bullmastiffs come in brindle, fawn, or red.
HOW MUCH DO BULLMASTIFFS SHED?
Bullmastiffs shed somewhat, but nothing that a weekly brushing won't take care of.
DO YOU NEED TO GROOM A BULLMASTIFF?
A Bullmastiff is simple to groom. However, they should be regularly brushed and bathed because of their short coats.
BULLMASTIFF TEMPERAMENT, PERSONALITY & TRAINING
HOW MUCH DO BULLMASTIFFS BARK?
Bullmastiffs are a generally quiet breed since they were developed to track stealthily. However, you can teach any dog not to bark with the proper training and exercise.
ARE BULLMASTIFFS GOOD WITH KIDS?
Because they are guardian dogs, bullmastiffs fiercely protect their family's young members. So naturally, Bullmastiffs need to be trained to act softly around youngsters, just like larger dogs do.
As with any breed, it is advised that your youngster always is under adult supervision while dealing with your Bullmastiff to keep everyone safe.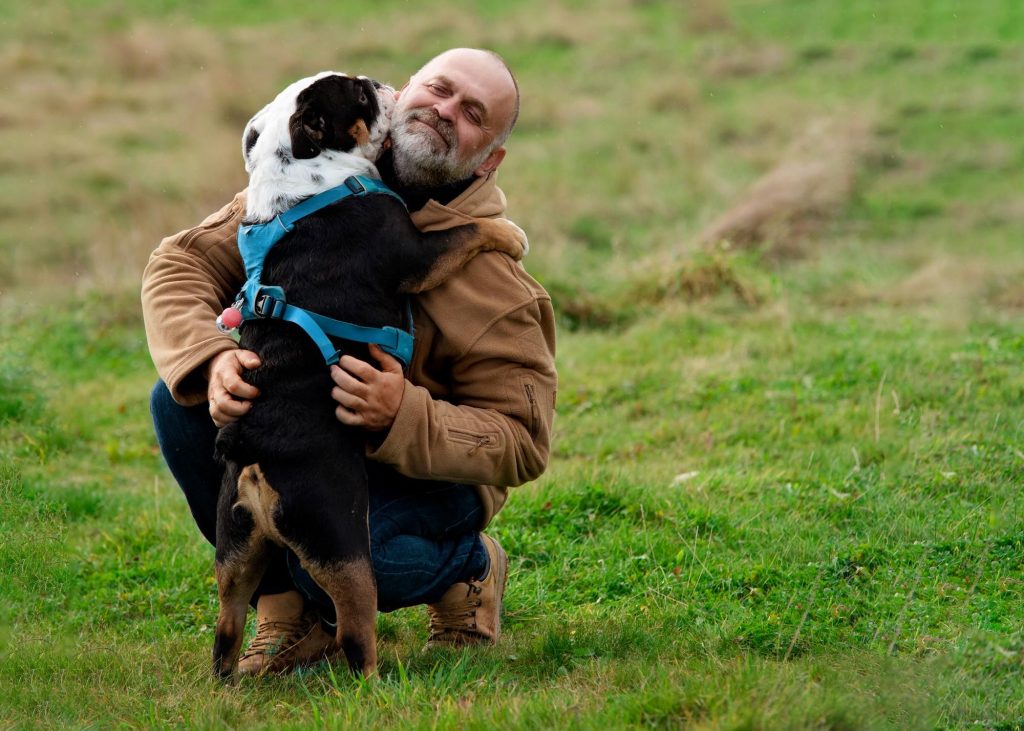 ARE BULLMASTIFFS GOOD FAMILY DOGS?
Originally bred as guard dogs, bullmastiffs have evolved over the past century into delightful and devoted family pets. Despite their great height, they require light activity. Although bullmastiffs have a strong sense of loyalty and attachment to their family, they can also be independent and possessive, making good socialisation and training essential for this breed.
ARE BULLMASTIFFS GOOD WITH CATS?
Bullmastiffs typically tolerate cats reasonably well. But, of course, each dog (and cat) has unique preferences and temperaments. Still, you may be very sure that your Bullmastiff and cat will get along well if they are appropriately socialised or introduced when they are young.
ARE BULLMASTIFFS EASY TO TRAIN?
Bullmastiffs are intelligent and quick learners but can also be independent and obstinate. Therefore, they require a very assured and "in control" trainer to teach them where they belong in the family.
BULLMASTIFF HEALTH
DO BULLMASTIFFS HAVE A LOT OF HEALTH PROBLEMS?
Due to their enormous size, Bullmastiffs have a shorter lifetime despite being an exceptionally tough breed.
WHAT DISEASES ARE BULLMASTIFFS PRONE TO?
Hip or Elbow Dysplasia: Hip and elbow dysplasia are two of dogs' most prevalent skeletal disorders. Both conditions cause aberrant growth or malformed elbow or hip joints and are related disorders. The joints and sockets can't effectively connect because of the irregular form, so they rub and grind instead of moving quickly. Although joint instability is the primary symptom of hip dysplasia, elbow dysplasia frequently results in bone and cartilage fragments coming free and irritating the joint tissues. Dysplasia-related rubbing can lead to several problems, including discomfort, lameness, and secondary osteoarthritis. If discovered before the beginning of arthritis, surgery can be performed to repair the joint. If you are rescuing a Bullmastiff, have him examined by a veterinarian to see whether he has dysplasia or is susceptible to developing it. This will help you determine what kinds of activities and exercises he can endure.
Sub-Aortic Stenosis: Larger breed dogs are more likely to acquire the genetic heart problem known as sub-aortic stenosis present from birth. It happens when a fragile aortic valve, which regulates blood flow from the left ventricle to the aorta, is present at birth in a dog. Blood flow via the heart is hampered by constriction, resulting in dizziness and sudden death. Your veterinarian can spot it and recommend the right course of action.
Cystinuria: The inability of the kidneys to adequately filter the amino acid cystine results in cystinuria, a hereditary kidney impairment. Cystine produces kidney and bladder stones because the body cannot reabsorb them correctly. Untreated kidney stones can cause deadly urinary obstructions. The signs of cystinuria include many efforts to pee without much coming out and blood in the urine, which are similar to those of a typical urinary tract infection.
Eye problems: PRA (Progressive Retinal Atrophy), a condition that can lead to blindness and cataracts.
Others: Cancer, cardiomyopathy, a cardiac illness that produces an enlarged heart and may result in heart failure, gastric dilatation-volvulus, a rapid, excruciating, and potentially fatal swelling and twisting of the belly.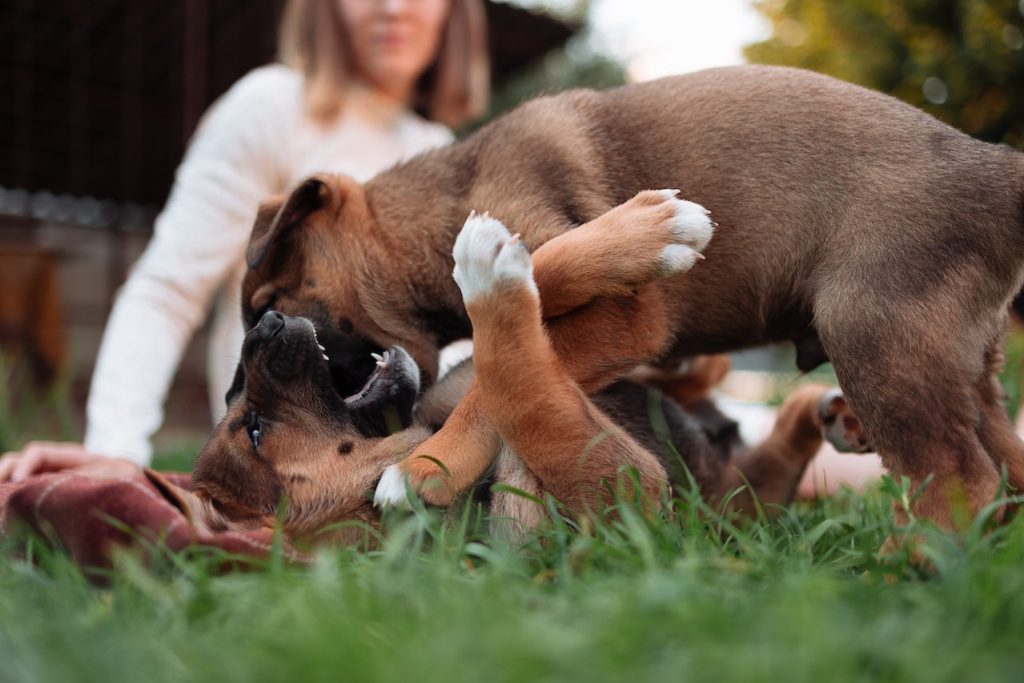 PURCHASING VS ADOPTING A BULLMASTIFF
HOW MUCH DOES A BULLMASTIFF COST?
Adoption is far more affordable than purchasing a Bullmastiff from a breeder. To cover the costs of caring for the dog before adoption, a Bullmastiff adoption costs about $300. In comparison, purchasing a Bullmastiff from a breeder may be unaffordable. Depending on their breeding, they often cost between $1,000 and $2,000.
WHERE CAN I ADOPT A BULLMASTIFF
A rescue that specialises in Bullmastiffs would be the most straightforward approach to adopt one.
BULLMASTIFF SHELTERS AND RESCUES
Some animal shelters and rescue organisations specialise in helping Bullmastiff pups find beautiful homes.
WHERE CAN I FIND A BULLMASTIFF BREEDER?
Before purchasing a Bullmastiff puppy from a breeder, we advise you to rescue a Bullmastiff (or any other dog). In need of homes are the millions of purebred dogs who are homeless around the nation. A Bullmastiff adoption may profoundly alter both the adopter's and the dog's lives.
Getting a puppy from a respected breeder is safer if you're not persuaded and want to buy a Bullmastiff from a breeder. When working with a breeder, be sure that the breeder you're buying from genetically tests their animals. You should also double-check the puppy's health records. Make sure the breeder will return any animals they sell if they cannot keep them in their home for whatever reason, and confirm that they are dedicated to finding those animals' new homes if necessary.